We've all sat in awe at our favourite actors in jaw dropping scenes on the big screen, but did you know just how many of those scenes were shot in London!
London is actually notoriously hard to film in. Other large cities, especially in the US, close down to all traffic during filming of big blockbusters, but not in London.
At times a film crew can hire a small area for a short amount of time, but you may notice many London scenes are shot in CGI.
That said there are a number of very famous films such as Paddington, Notting Hill, Harry Potter and more that will be featured in this article filmed in iconic areas of London, that can be visited by anyone at any time.
You just need to know where to look!
In this article we'll take a look at the most popular, most famous films and most famous scenes.
Famous London Film Locations
Here is a run-down of the most iconic moments in movie history with a stunning backdrop of the streets and sights of London!
Notting Hill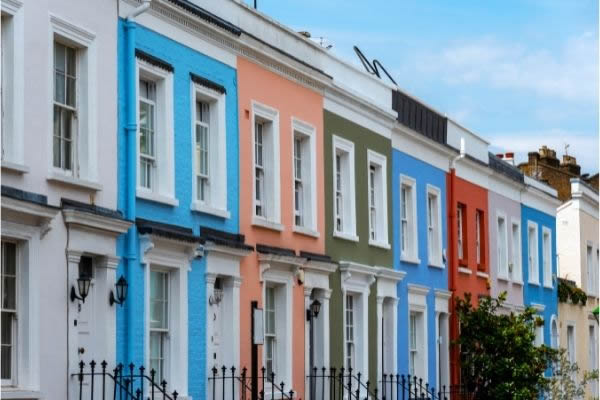 It will come as no surprise that the film Notting Hill, starring Julia Roberts as herself, was filmed in and around Notting Hill!
Surprised, eh?
Well actually only the outdoor scenes were filmed in and around Notting Hill. Inside apartment scenes were actually filmed in a studio, and the interiors look nothing like the real interiors of the Notting Hill apartments in the film.
The famous blue door was sold off in a charity auction, but the replacement door was later painted blue after a barrage of angry Notting Hill fans took to social media.
If you want to visit the famous blue door – or at least where the apartment is – you'll need to head to 280 Westbourne Park – click here for map link.
Ladbroke Grove will be the nearest tube station on the Central Line (red line).
Paddington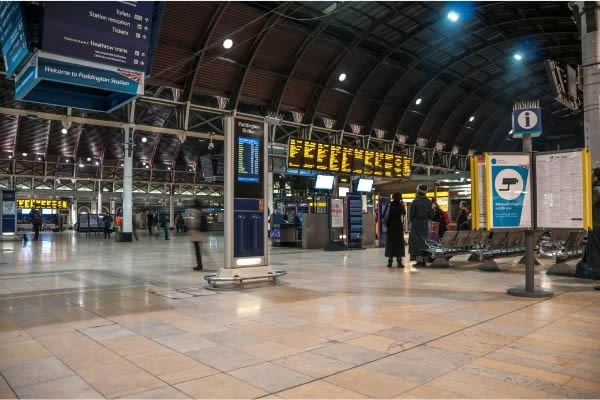 What kid, or big kid, wasn't excited for the Paddington movie!
Starring Nicole Kidman, Hugh Bonneville (from Downton Abbey), Julie Walters and the voice talents of Ben Whishaw it sees the loveable Paddington Bear travelling from deepest darkest Peru to London where he ends up in – well, Paddington!
There are so many iconic London sights and back drops in the film including Big Ben, Paddington Station, St Paul's Cathedral, and the finale set at The Natural History Museum, where Millicent planned to have poor Paddington stuffed!
Fortunately, the Brown family save the day and help Paddington to safety.
Harry Potter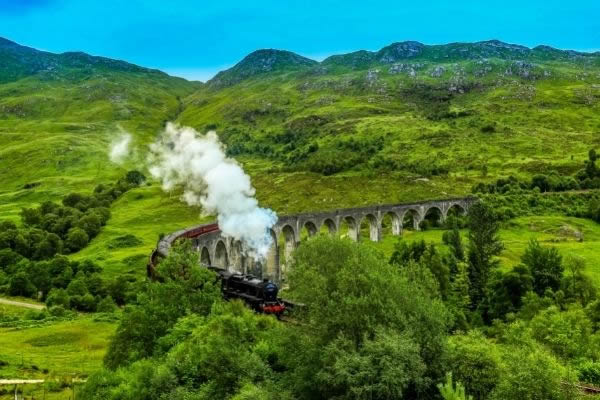 One of the most famous film franchises in history was filmed in and around London.
From Kings Cross train station, where Harry and his Hogwarts friends depart from platform 9 and ¾, to the Millennium Bridge and the iconic view of St Paul's Cathedral – until of course the bridge is destroyed!
Another location that is almost a must see is Leadenhall Market.
It's only a short walk from St Paul's Cathedral in Cheapside but the interior is absolutely beautiful.
Photography is difficult during the day due to the number of people there (believe me I have tried) but it is worth just to marvel at the intricate and ornate artwork.
It's a small market and can be walked through end to end in around a minute, but beautiful, nonetheless.
Bridget Jones Diary
Who could ever forget that iconic moment Bridget Jones flew down the fireman's pole exposing more than her reporter skills!
Maybe some of you just chose to forget it!
No London location film list would be complete without the almost institutionalised Bridget Jones movie starring Renee Zellweger, Colin Firth and Hugh Grant.
One of the most famous locations is Bridget Jones flat above The Globe Tavern pub. It can be found in Beadle Street just off the A3.
The nearest tube station is London Bridge, which is less than a 5 minute walk!
In a blink-and-you'll-miss-it moment you'll see Bridget running through Piccadilly Circus for the book launch, and I guess the less said about that event the better.
Sherlock Holmes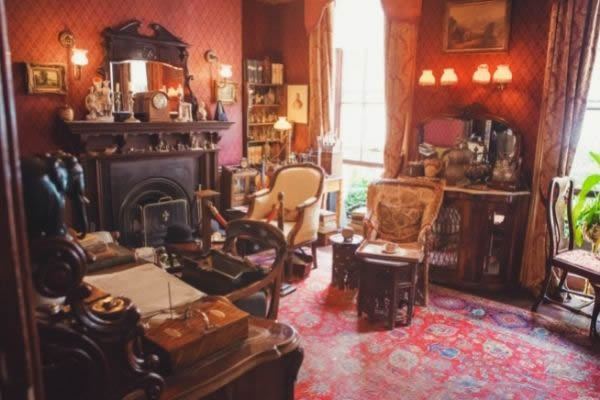 Sherlock Holmes, starring Robert Downey Jr and Jude Law, was not only a box office smash, but is also one of my personal favourite films set in London.
From Basil Rathbone to Robert Downy Jr have attempted to play the quintessential Holmes character, from the fictional Arthur Conan Doyle collection of stories, and personally for me these two actors did the best – even though their own interpretation of Holmes brilliance were very different.
Many of the scenes took place in a CGI world that no longer exists, although many of those same iconic buildings and monuments represent everything great about London.
Tower of London, St Paul's and many of the winding back streets of London – where some can still be found almost untouched as if they played hide and seek with time itself, and time hasn't quite found them yet – are some of the sights on offer.
The fictional address of 221b Baker Street doesn't actually exist today, although a cleverly marketed Sherlock Holmes Museum can be found at 221 Baker Street today, albeit with a sign outside the door proclaiming it as 221b Baker Street.
You can't miss the museum; it has an old fashioned Constable of the Old Bill standing right outside welcoming people in.
It's a charming museum and only a 2 minute walk from north from Baker Street station.
Mary Poppins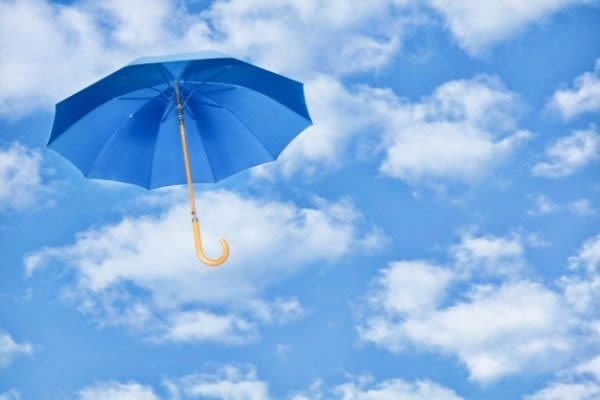 Mary Poppins needs no introduction!
Julie Andrews stars as the practically perfect in every way nanny to Jane and Michael, and the adventures with Bert as they jump through paintings, become chimney sweeps across the glorious view of an olde world London and enter a horse race!
Everything is possible with Mary Poppins.
Some of the most notable London locations include St Paul's Cathedral as seen in the skyline of London as Mary, Bert, Jane and Michael take to the chimney tops – as well as the old lady wanting tuppence to feed the birds on the steps of the Bank of England.
Unfortunately, the street in which the Banks lived, Cherry Tree Lane, is fictional and was part of a studio set.
There is one street I was almost sure was Cherry Tree Lane, just off Kensington Street, but alas it doesn't exist.
You will find many a residential street in London that looks a little like Cherry Tree Lane.
In Conclusion – Film Locations in London
There are many more films set in and around London but felt these were the most noteworthy and most famous.
There are many walking tours that can be found online to explore all the locations of a particular film, or all iconic locations across a number of films.
Walking tours usually run most days, particular around summer and holiday time.